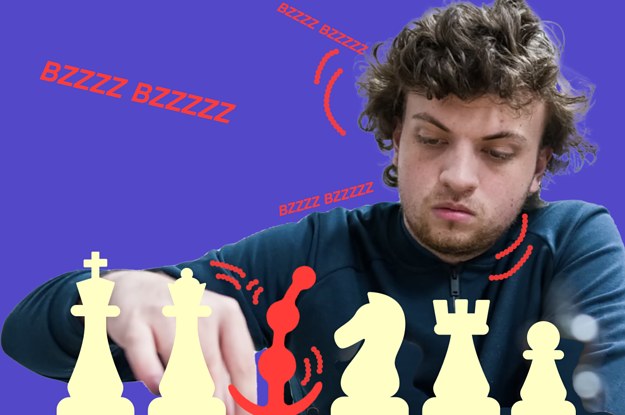 The Anal Beads Cheating Plot About Chess Player Hans Niemann
But Carlsen was not convinced.
"His excessive progress has been unusual," he wrote. in his statement. "And throughout our game in the Sinquefield Cup, I felt like he wasn't tense or even focused entirely on playing in critical positions, while outplaying me. as black in a way that I think only a handful of players can do."
Carlsen called cheating an "existential threat" to chess and said he would not play Niemann again. He also mysteriously added that he couldn't say much more without Niemann's "explicit permission."
But the teenager insists he hasn't cheated recently. "If they want me to take all my clothes off, I'll do it. I don't care. Because I know I'm clean," Niemann told the St. Louis Chess Club. closed with zero electronic transmission? I don't care. I'm here to win, and that's my goal regardless.
Chess.com Chess Director Danny Rensch said on September 8 statement that the site had deleted Niemann's account and that he had shared information with the player "that contradicts his statements regarding the amount and severity of his cheating on Chess.com".
Analysts have intervened to say that they find Niemann's recent gameplay unusual, but there is no publicly available evidence that he cheated in his games in person.
The International Chess Federation, the governing body that oversees professional chess, has no rules prohibiting people who have cheated online from playing in person. Fans call for more strict and clearer cheat guidelines.
Like other cheating allegations faced by famous men in recent weeks, this scandal could have major cultural implications, but it has nothing to do with vibrating anal beads…that we know.