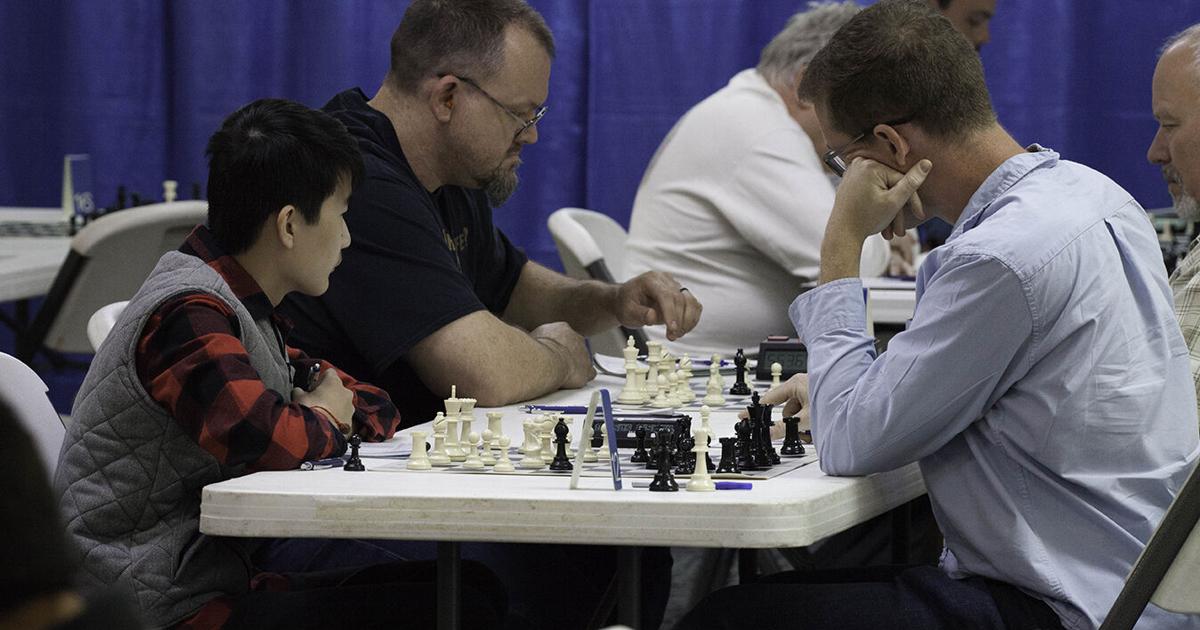 Crossville Celebrates National Chess Day, Remembers Susan E. Kantor With Tournament | local sports
What is National Chess Day and who is Susan E. Kantor?
In 1976, by presidential proclamation, former President Gerald Ford declared October 9 as National Chess Day: a day to celebrate the royal game. National Chess Day is held every second Saturday in October.
Since then, the Cumberland County Chess Club holds its annual Fall Open on this day.
In 2020, the chess club lost its longtime president, Susan E. Kantor. Kantor, who along with the late Harry D. Sabine essentially ran the chess club and other chess events in the county.
She very rarely, if ever, missed a Thursday night meeting at the club.
Because she was a special person and a friend to all, the Chess Club decided to rename the annual Fall Open as the Susan E. Kantor National Chess Day Fall Open in her honor.
On Saturday, October 8, the second annual release was held at the Cumberland County Community Complex. There were three sections with 53 players in all.
In the Open section, Peter Bereolos of Knoxville took first place by winning all of his matches. Tied for second and third are Tsotne Kvelashvili and Franklin Zhang, both of Knoxville.
There were also winners in different classes based on player ratings: Coty Phillips, Crossville, won the top 'A' award; Eric Zhao, Knoxville, won the top "B" award; Bochen Jiang, Knoxville, and Dannie Kennedy, Cookeville, shared the top "C" award; and Carter Pattison, Johnson City, received the top "D" award.
The amateur section was won by Mengdie Hu, Johnson City. Hu, like Bereolos at the Open, has won all of his amateur matches. Adam Thomas Daniel, Knoxville, followed behind for second place. Nolan Humphrey and Elsa He, both of Knoxville, tied for third place and shared the first "E" and "F" prizes; and Juliette Pattison, Johnson City. The first "G" award was won by Thanya Nguyen of Kingston Springs; and Luke Wiley, Crossville. Rounding out the awards, Dean Ellorando, Knoxville, won the top "Unranked" award. Close behind were Elijah Roberts, Knoxville, and Jeff Woodside, Cookeville, tied for second "Unrated".
The Novice section was won by Connor York, Cookeville. Tied for second-fourth place were Lonzell Blackwell Jr., Munford; Peyson Cydrus, Crossville; and William Doan, Cooke-
town. The amateur section was completed by Griffy Armstrong, Crossville.
Two club prizes were offered to the clubs that brought in the most players.
The first win was the University of Tennessee at Knoxville who brought 10 players. Tied for second place in the club, Martin Elementary, Crossville and Hardin Valley Middle.
Everyone received a Susan E. Kantor Memorial Pen and four lucky winners won Susan E. Kantor Memorial Cups.