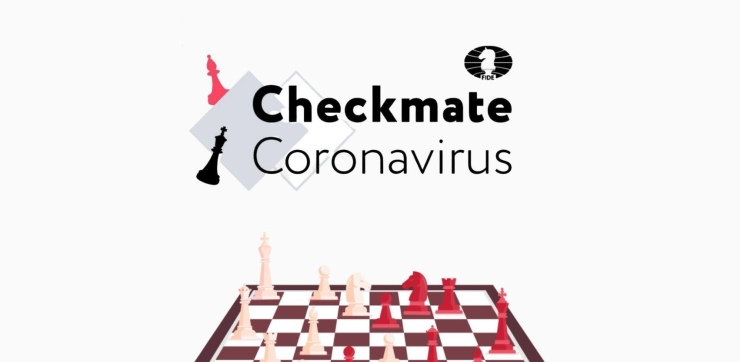 Checkmate Coronavirus: Road to Chennai
In 2020, chess has been affected by the pandemic like any other sport, with tournaments postponed or canceled and clubs temporarily closed. Still, the nature of chess has helped players, fans and game enthusiasts stay active and involved during this crisis, while online chess has been given an unprecedented boost.
In May 2020, FIDE launched a massive online project, Checkmate Coronavirus, a nonstop 720-hour marathon and 2,762 tournaments played by 120,000 unique participants from at least 140 countries. The sequels of the project are no less exciting than chess battles in its tournaments. The winners of the event received mini matches and master classes with top GMs, 800 souvenir prizes with FIDE Checkmate Coronavirus memorabilia. The main winners were invited to the Chess Olympiad 2022. A 6-night trip to Chennai with paid plane tickets, full board and a chance to meet the greatest chess players of our time was awarded to chess enthusiasts representing Algeria, Azerbaijan, Bangladesh, Brazil, Colombia, Egypt, Greece, Mauritius, Mexico, Morocco, Myanmar, Pakistan, Serbia, South Africa, Spain, Sudan, Sweden and Thailand. Very soon, they will travel to Chennai to enjoy the mecca of Indian chess, and attend FIDE's flagship event with 187 open teams and 162 women's teams participating.
We have received many stories from the main winners, some of which are heartwarming.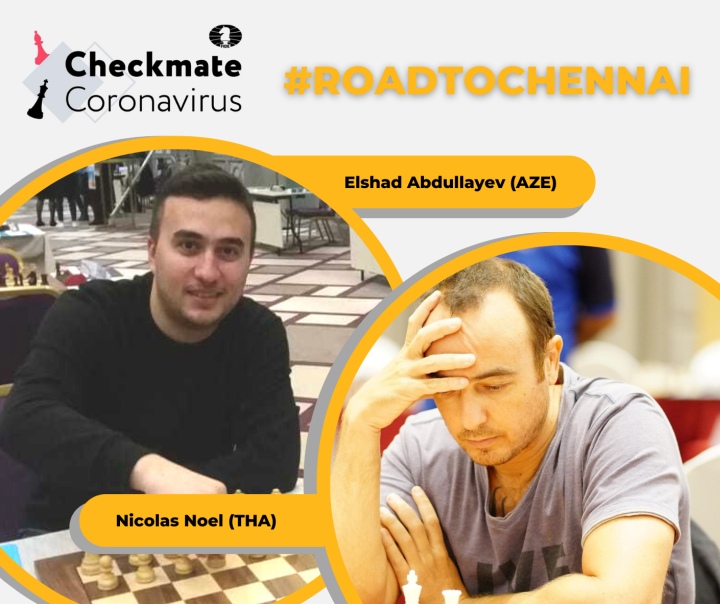 44 years Nicolas Noel comes from France but lives in Thailand. He started playing chess for fun in the 2000s in France with friends, never in clubs, and played his first FIDE-rated classic tournament in Bangkok in 2012. many platforms. He has played in hundreds of Checkmate Coronavirus tournaments! Still, he was very surprised to realize that he had won a trip to the Chess Olympiad. "I checked out your Facebook page and couldn't believe my eyes. I almost dropped my coffee cup!" he says.
"I mainly want to enjoy the Chess Olympiad and play as many side events as possible. If there is free time between chess games, I will be happy to enjoy a walk around the city. I'm a very basic tourist and like to see cities on my own, not a big fan of tourist attractions.
Elshad Abdullayev is 30 years old; he lives in Baku, Azerbaijan. He started learning chess at the age of ten. He is now a chess coach and international referee. Elshad has profiles on Chess.com, Lichess, Chess24. He played about 15 tournaments and got two tickets without even knowing it. He never could have imagined that he could win the first prize. "I saw the post on Emil Sutovsky's FB profile, he said, that we have winners from Algeria, Azerbaijan and ….. and I became curious. Who was the winner from Azerbaijan? I found the Checkmate Coronavirus page and saw my name First I didn't believe it could be me! I'm very happy. And I'm already looking forward to this Olympiad!"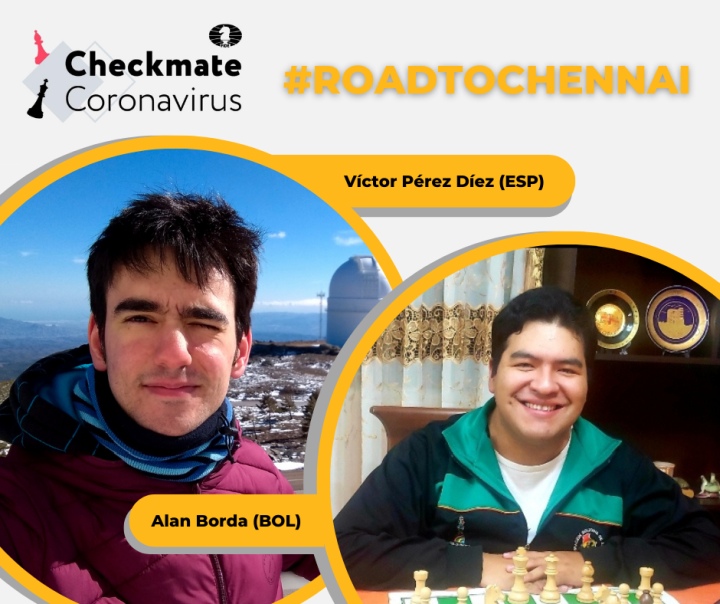 Alain Borda is 35 years old and originally from the city of El Alto, Bolivia. Alan has been playing chess since the age of 14 and has participated in several international tournaments representing Bolivia. In 2010, Alan participated with the Bolivian team in the World Chess Olympiad in Khanty-Mansysk, Russia. "I used to play online once in a while, but since I saw the news about the FIDE Checkmate Coronavirus program, I've been playing a lot more," – he says. Alan was watching the broadcast of the draw in the living room of his house. "I was away for a while, and when I came back to the room, they were just saying my nickname YODITA, and I was very happy because I thought I had won the mini-match with a top GM, but a few minutes later, I went to the FIDE Checkmate Coronavirus Facebook page and there I could see that I had won the invitation to the Chess Olympiad. I couldn't believe it! An incredible feeling of happiness! I celebrated raising their hands in victory.
Victor Perez Diez is 28 years old, he lives in Madrid, Spain. His father taught him to play chess when he was 6 years old, but he started with chess lessons and tournaments when he was 11 years old. "I usually play chess online. During this lockdown, I was alone and with little to do, so I played chess online more often. I think I played more than 100 tournaments during this lockdown. Checkmate Coronavirus was great news for me", – says Victor, – "I was watching the draw with Anish Giri on Youtube, and he took my number. I couldn't believe it. I started jumping and screaming , I sent a capture with my name and prize to my family and friends. It was an amazing moment. I still can't believe it. After almost three months of loneliness, it was something wonderful for me. It was a big surprise and a lot of joy". Victor has never participated in a high-level chess tournament. "I want to see how an elite tournament works, and meeting some of these players, who are my idols, that would be amazing," he added.
Chennai, the capital of Tamil Nadu, will host the 44th Chess Olympiad, which runs from July 28 to August 10. Located in the Bay of Bengal in eastern India, this city of 7 million people is home to the legendary world champion Viswanathan AnandIndia's first-ever grandmaster.