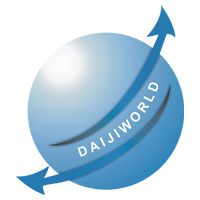 AICF unveils "Chess for Everyone" project, but questions about favoritism remain
[ad_1]
Chennai, September 29 (IANS): The All India Chess Federation (AICF) will be rolling out its "Chess for Everyone" project to bring the game to the local level starting in the first week of November.
According to the AICF, the project involves training people interested in assuming chess referee / tournament organizer roles as well as organizing training camps for online chess players.
The Indian chess organization said each district chess association can register two boys and two girls (standard score below 1,600) for the free six-day program.
With regard to the referee and chess tournament organizer training program, each district may enroll two candidates (preferably a male and a female for referee training) for the 30 hour program, comprising one objective exam spread over 4/5 days to cover all aspects.
If successful, candidates will be awarded the title of National Arbitrator / National Organizer, as appropriate.
The fee will be 500 rupees for each candidate and there will be a 50% concession for participants from the northeast and the Andaman and Nicobar Islands, AICF said.
According to the AICF, interested applicants should send their applications through their respective state associations for registration along with their contact details.
The deadline for submitting the list to AICF is October 10.
After receipt of the consolidated list from each State, an online payment link will be provided to the candidate referees / organizers for the payment of fees.
Meanwhile, some referees told IANS that the AICF and state chess federations should have a transparent method of allocating tournaments for referees.
Several referees had told IANS that a select few had secured tournament assignments. A senior arbiter wanted a white paper on the allocation of umpires.
Moreover, how far district chess associations would forward applications from interested candidates is also a questionable question.
Last year, the Tamil Nadu State Chess Association and its affiliate Erode District Chess Circle refused a mother and daughter to take the chess referee exam.
A total of five people from Erode, including the two women, were not allowed to take the referee's exam despite paying Rs 1,000 each as an exam fee.
Contacted for comments, S. Ramesh, secretary of the Erode District Chess Circle, told IANS: "These people had never lent a hand for the events organized by the official body. They also organize their own events. non-journalist in your association of journalists? "
Tamil Nadu State Chess Association Secretary Fr. Stephen Balasamy was not available for comment when contacted by IANS.
[ad_2]