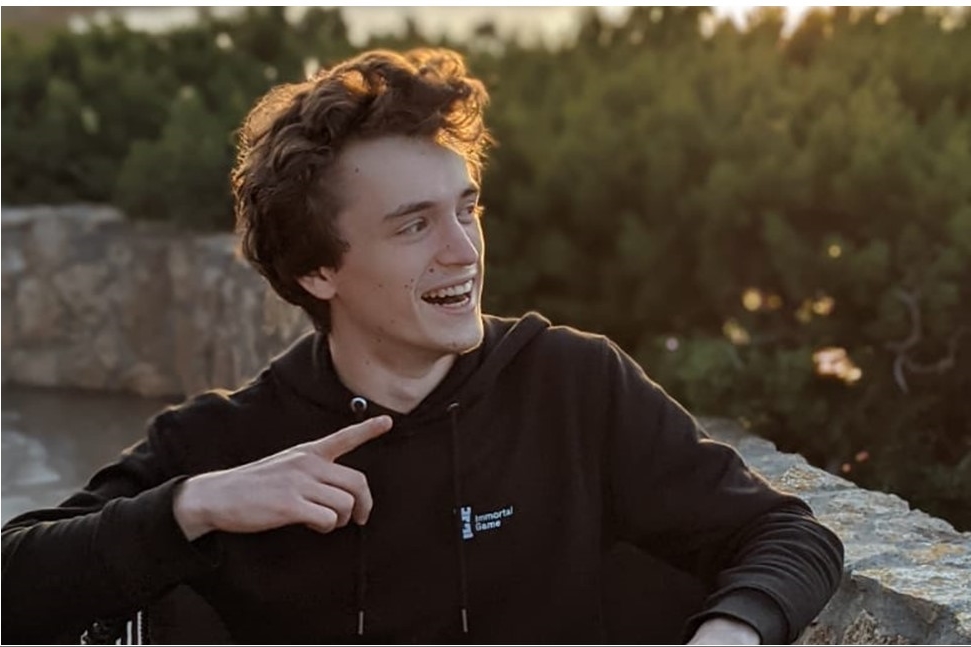 A young chess player shakes up LinkedIn's algorithms
Elliot Papadiamandis, 16, an international chess master, posted an ad on LinkedIn looking for a sponsor. His post, which went viral, was viewed 1.5 million times within hours. New record. But his account was deleted. Why was it ?
This is the crazy story of a post that went viral. On Sunday May 7, 2022, around 10 p.m., Elliot Papadiamandis, a 16-year-old young man living in the Paris region, a very high-level chess player, since he has the title of International Master, publishes a post on the professional sector LinkedIn network. He is looking for one or more sponsors to help him compete with the best players in the world.
Here is what he writes: "I am 16 years old. I play chess and I am an international master. When Americans or Indians my age have these results, companies are proud to sponsor them. But in Europe, it is less natural. It's easier to help football players or tennis players (…). So, I am writing to you today to announce that I am looking for a sponsor to take me as high as possible on a world level…. PS: Since I'm starting from scratch on LinkedIn, a little like or supportive comment would be really cool.
"Unexplained censorship"
This post must have touched the regulars of the LinkedIn network. An hour later, Elliot had only 19 connections and an hour later, his post had 80,000 views, according to Mathieu Papadiamandis, his father. In the early hours of Monday morning, the post had 1,540. 541 views! An absolute record, at least in 2022.
But this dazzling success must have alerted the algorithms of the American network. Probably suspecting some sort of scam, Elliot's account was deleted altogether.
The post was inexplicably censored, says Mathieu Papadiamandis, because it contained nothing seditious. It is a banal message, without provocation. But the large number of views in such a short time certainly raised the bot alert. This aroused suspicion.
In the aftermath, Elliot and a few friends approached LinkedIn executives in the United States. Senior officials have intervened to find out why the account was deleted. But since yesterday, it had not been restored.
A chess genius
Elliot learned to play chess in school. After class, his teacher teaches him this subtle game of combinatorial strategy and reflection for which he was passionate about childhood. Then he joined a club near his home. He quickly distinguished himself and competed in a series of tournaments, until he obtained the prestigious title of International Master.
But Elliot wants to go further. And for that, he needs money to pay for his travels to the four corners of the world where he has to face the best players on the planet. Hence its publication on LinkedIn.
Elliot can be reassured. Even though his LinkedIn account was deleted, many messages arrived. "Companies want to help him," explains his dad. Very large companies.
A nice masterstroke!
👏👏 Elliot Papadiamandis ends well this year, with a 3rd international master standard at the Sitgès tournament, synonymous with a title!
The young Frenchman beat grandmasters Panneerselvam Iniyan and Kaido Kulaots, and drew against Sébastien Mazé and Denis Kadric.
Cheer! pic.twitter.com/xRA1ESoW3o

— French Chess Federation (@ffechecs) December 23, 2021